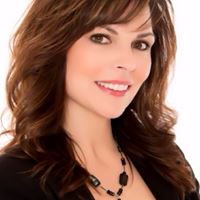 Tags
talent management career coaching human resources entreprenuer performance management succession planning competency management
Biography
Linda is the Chairman, President and Chief Executive Officer of TalentGuard. Prior to TalentGuard, she founded a successful career development franchise, The Ginac Group, serving clients across the U.S. and Canada since 1999. Prior to this, Linda was Vice President of Product Strategy at Cofiniti, where she was instrumental in pioneering Cofiniti's global entry into collaborative financial planning using cloud-based technology and helping to prepare the company for a successful exit. Linda also served as marketing executive at pcOrder collaborating with team that led the company from an up-start to a NASDAQ-listed public corporation. In prior leadership roles, Linda served as Vice President of Marketing at EPSIAA, where she led global expansion of the brand through acquisition by Fiserv, Vice President of Business Development at Computer People and numerous leadership roles at Digital Equipment Corporation.
Linda is a seasoned executive with a successful track record of bringing innovative technology to market. In recognition of her leadership in the talent management industry, Linda was honored with Central Texas' Most Powerful Business Woman Award by the Austin Business Journal, Women of the Year – Entrepreneur by the YWCA, Trailblazer finalist by the Central Texas Women's Chamber of Commerce, and Business Finalist by Austin Under 40. Linda has been featured extensively on Fox News, and has been published in hundreds of journals, online websites, magazines, and print newspapers. Linda Ginac is the author of "Fake Perfection, "a story about surviving transition; the Career Management Certification System, a training program for career service professionals; and several other publications. She is on the Advisory Committee for HR.com, a national mentor for Make Mine A $Million Business, and co-chair for the LifeWorks Gala Luncheon. Linda Ginac has also served as the President of the Young Women's Alliance, Board of Directors for the American Cancer Society, Chairwoman for Cattle Baron's Ball, Chair for Austin Under 40, and PR Chair for the National Career Development Association.
Linda holds a Master's Degree in Career Development from John F. Kennedy University, and an undergraduate degree in Liberal Arts from Norwich University.
Experience
CEO
TalentGuard, Inc
January 2008 - present
Founded a SaaS talent management software company and grew business to $MM in bookings.
Raised early stage capital from angel investors to scale the company.
Recruited an executive team of industry-veterans.
Branded the company as a leader in the talent management space and competed head-to-head with larger competitors and won significant deals.
Landed many multi-year six figure deals with global brands.
Built a global channel of Value Added Resellers and Referral Partners.
Authored and designed the Professional in Career Management Training System, the leading global career coach program with hundreds of customers.
Implemented an aggressive go-to-market strategy to accelerate customer acquisition
TalentGuard.com - the most powerful employee engagement solution on the market. With TalentGuard, you dramatically improve your talent management practices:
a) show career paths at your company so that employees know they can develop in their career
b) make employees aware of job role expectations and eliminate performance review surprises
c) build automated individual development plans with learning resources based on employees career interests and skill gaps
d) assess employee skills to better understand talent gaps and needs as your company grows
e) find employees with specific skills and interests to place in specific roles rather than hire outside
CEO
The Ginac Group, Inc.
January 1999 - January 2010
Developed thriving international career coaching practice serving thousands clients with a 97% success rate.
Coached clients through a minefield of emotional reactions to a state of clear understanding with a career plan leading to success.
Invented methodology to set the standard in how career coaching services must be delivered to consumers.
Published in numerous magazines, newspapers and online web-sites such as Good Housekeeping and Career Builder.
Designed and delivered Executive Outplacement Programs for individuals and groups for Fortune 500 companies with a very high degree of success.
Developed and designed 56 hour classroom, online and self-paced career coaching curriculum for students and facilitators.
Designed integrated marketing program for NSCM to target University Continuing Education departments, resulting in leading universities delivering our program.
Created comprehensive university marketing program for continuing education departments to drive student enrollement.
Education
JFK University
Master's Degree
2002 - 2006
Masters in Career Development
Norwich University
Bachelor's Degree
1988 - 1993
Other
Publications
Fake Perfection, Book
Certifications
Check back later for some activity here. Thank you!